Welcome To Boulderwall Tack
Boulderwall Tack Shop
est 2004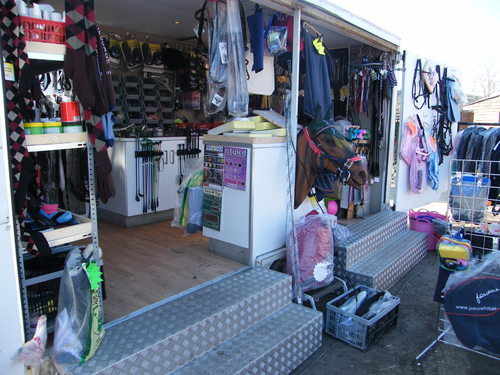 We are a mobile tack shop based on romney marsh that covers Kent, Surrey, Essex, Sussex.
You are also welcome to come and visit our shop at Dungeness rd Lydd, we are open 7 days a week and can open at hours to suit so if you need something give us a call and we will be happy to help.
we even offer the convenience of shopping in the comfort of your own home whatever the time and weather in our online shop
we will always do our best to find any product you are after as quickly as possible if its not already stocked and are happy to help and advise wherever we can.
we attend horse shows, country fairs and yards. Bookings are taken any time but the more notice given the better so we can book your event.
We have a large range of stock from budget to elite, we have something to suit everybody. Our aim is to provide a value for money service to make your hobby affordable, give us a call and we will offer you the best price on produts.
we accept credit and debit cards, cash or cheques
We are happy to sponsor classes at shows, we have donated lovely rugs in the past to some very worthy winners.
we now have a second trailer available for bookings
To book us for your show please ring us on 01797 329285 or 07903 309091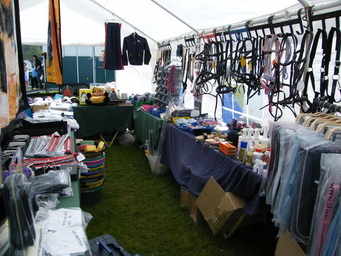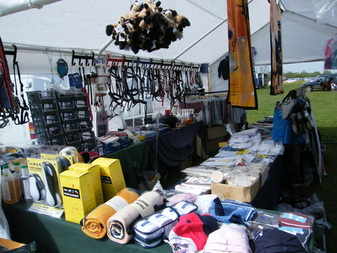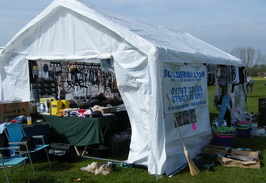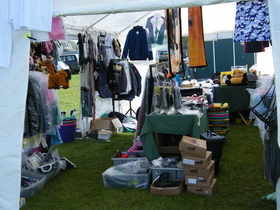 We have now upgraded our marquee to a purpose built trailer, this will make attending shows in poor weather more possible.